Welcome Fans of
Small Town Murder
We're assholes, but we're not scumbags.
Get your free perfume.
Here's how it works:
Pick your free dram from the three choices below!
Add at least $25 worth of additional goodies to your cart
Use coupon code SMALLTOWNMURDER at checkout
---
Step 1: Choose Your Free Dram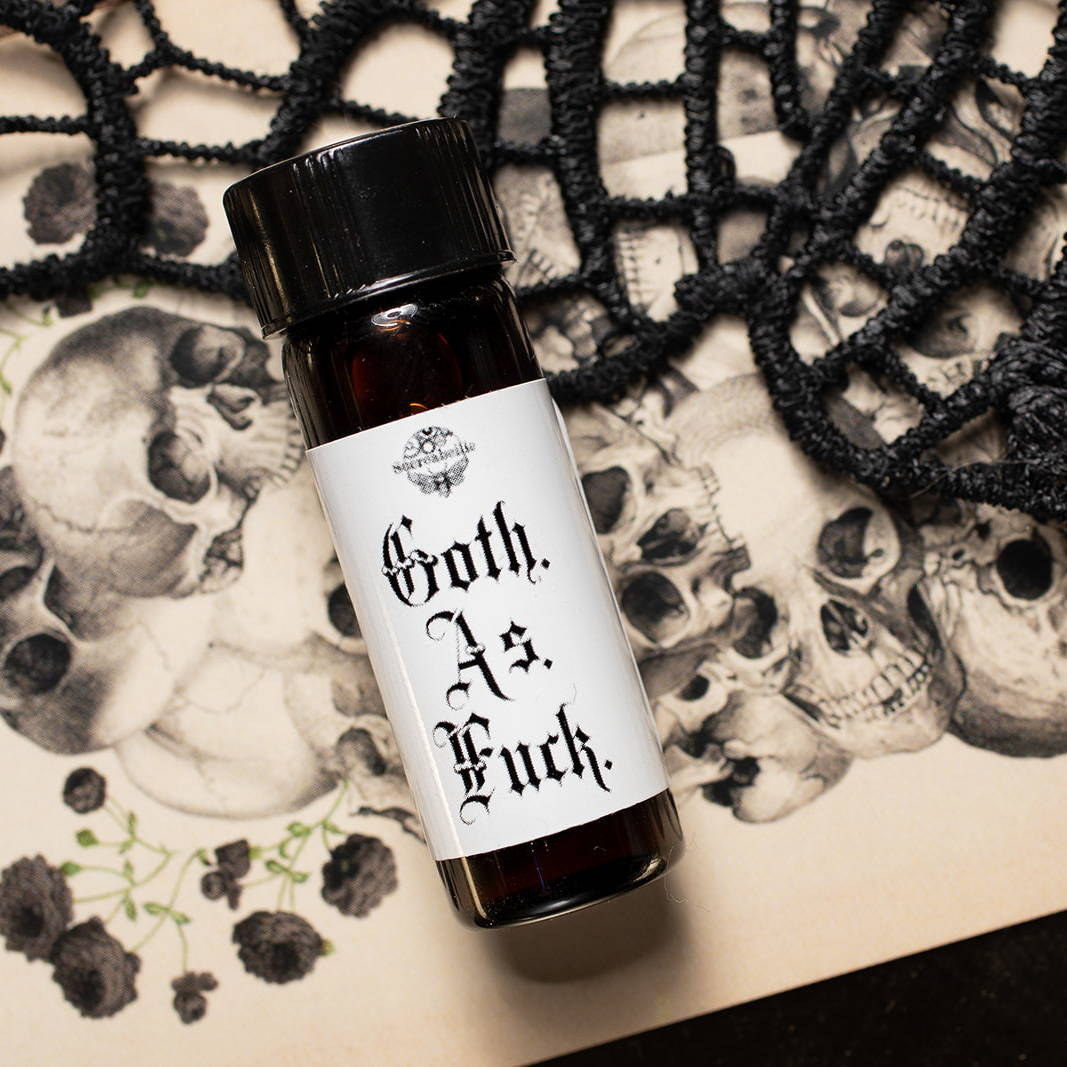 Scent notes: A totally unapologetic haunted cathedral. Rich, dark resins, thick incense, beeswax candles, frankincense and myrrh. Cool stone floors and cloves, red musk and sassafras. Clary sage and wormwood. Guiac wood and patchouli, and a whisper of black jasmine.
---
Your dram is free with any $25+ purchase, so add whatever you please!
Just a few lovely things we think you might like...

Some perfumes say "smells like lipstick and blood" and they are just plain telling stories. This. Perfume. Smells. Like. Red. Lipstick. But if it were a perfume. I love it. It's so weird. I feel terrifying. I ordered several other samples and so far cannot decide what I want a full size of.

Fart Kitten was an easy favorite out of the lot and samples I received. The cucumber and peony are the stars of the show, and what a show it is! This beautiful, unique and universal floral is an easy blind buy!

Oooo! Smells just like my room when I was a teenager. The incense notes I pick up the most. If you were one of those cool goth kids in the late 90s early 2000's you need this scent in your life!